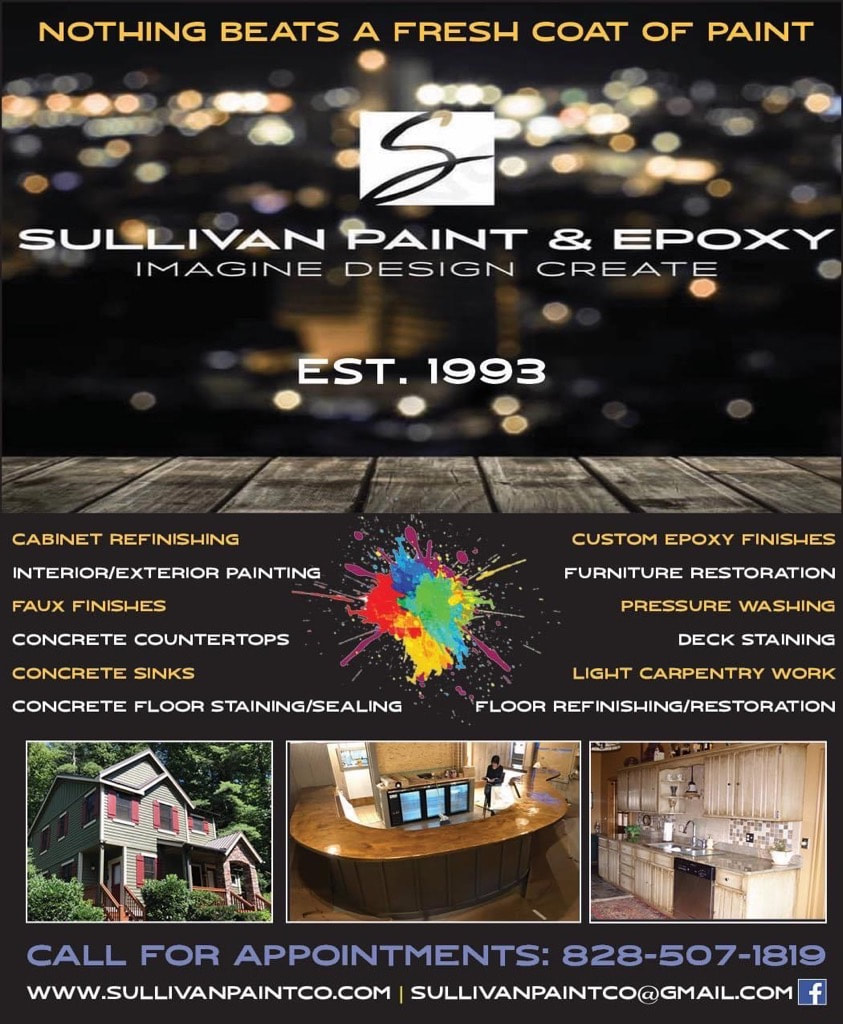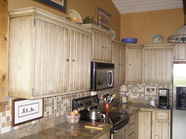 Custom cabinet refinishing is one of our specialty's. We start by sitting down with you and personalize the exact look that you want. From color depth to staining techniques. Hardware replacement to even putting in new up to date tracks and hinges that make your tired cabinets look and feel brand new with little to no intrusion on your everyday life. First we remove all doors and drawer fronts and take them back to the shop to be prepped and completed. While that is being done, the framework gets masked off and items in your cabinets get completely covered on a day to day basis. This lets you have the complete function of your kitchen while the work is getting done.
---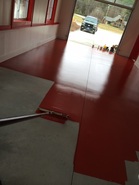 Concrete floors can take on a whole new meaning with the right application. From the first proper cleaning and prepping, to the type of finish you're looking for. We do it all. Acid washing and staining, semi-transparent staining and epoxy coating and sealing. Taking that nasty looking garage floor and giving a new look with that industrial finish and strength that you want. This is a pic of the NC, Cashiers/Glenville Fire Dept. new addition. Fire Engine Red. We used an acid wash detergent with stiff brooms to clean it and then rinsed it thoroughly. After letting it dry, we applied an industrial grade epoxy. Strong enough to withstand heavy traffic for many years! Interior or exterior, it doesn't matter. There's a paint/stain/epoxy floor choice out there for you!
---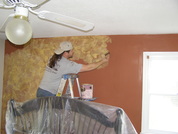 Giving your interior a 'one of a kind' look is just the thing for that wall or room you don't know what to do with.
We provide a wide variety of options and ideas that will leave you wanting more! From a wash finish, texture, old world plaster look, cross brush, dragging....the list is limited only to your imagination! This is an example of a Bellagio finish applied to a master bedroom wall. We were able to get the exact look and color the room needed. Rustic and fresh!

---